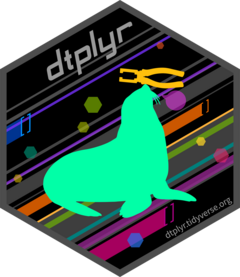 Fill in missing values with previous or next value
Source:
R/fill.R
fill.dtplyr_step.Rd
Arguments
data

A data frame.

...

<tidy-select> Columns to fill.

.direction

Direction in which to fill missing values. Currently either "down" (the default), "up", "downup" (i.e. first down and then up) or "updown" (first up and then down).
Examples
library

(

tidyr

)





# Value (year) is recorded only when it changes




sales

 

<-

 lazy_dt

(

tibble

::

tribble

(


  

~

quarter

, 

~

year

, 

~

sales

,
  

"Q1"

,    

2000

,    

66013

,
  

"Q2"

,      

NA

,    

69182

,
  

"Q3"

,      

NA

,    

53175

,
  

"Q4"

,      

NA

,    

21001

,
  

"Q1"

,    

2001

,    

46036

,
  

"Q2"

,      

NA

,    

58842

,
  

"Q3"

,      

NA

,    

44568

,
  

"Q4"

,      

NA

,    

50197

,
  

"Q1"

,    

2002

,    

39113

,
  

"Q2"

,      

NA

,    

41668

,
  

"Q3"

,      

NA

,    

30144

,
  

"Q4"

,      

NA

,    

52897

,
  

"Q1"

,    

2004

,    

32129

,
  

"Q2"

,      

NA

,    

67686

,
  

"Q3"

,      

NA

,    

31768

,
  

"Q4"

,      

NA

,    

49094




)

)





# `fill()` defaults to replacing missing data from top to bottom




sales

 %>% fill

(

year

)




#>

 

Source: 

local data table [16 x 3]


#>

 

Call:   

copy(`_DT9`)[, `:=`(year = nafill(year, "locf"))]


#>

 


#>

   quarter  year sales


#>

   

<chr>

   

<dbl>

 

<dbl>




#>

 

1

 Q1       

2

000 

66

013


#>

 

2

 Q2       

2

000 

69

182


#>

 

3

 Q3       

2

000 

53

175


#>

 

4

 Q4       

2

000 

21

001


#>

 

5

 Q1       

2

001 

46

036


#>

 

6

 Q2       

2

001 

58

842


#>

 

# … with 10 more rows




#>

 


#>

 

# Use as.data.table()/as.data.frame()/as_tibble() to access results





# Value (n_squirrels) is missing above and below within a group




squirrels

 

<-

 lazy_dt

(

tibble

::

tribble

(


  

~

group

,    

~

name

,     

~

role

,     

~

n_squirrels

,
  

1

,      

"Sam"

,    

"Observer"

,   

NA

,
  

1

,     

"Mara"

, 

"Scorekeeper"

,    

8

,
  

1

,    

"Jesse"

,    

"Observer"

,   

NA

,
  

1

,      

"Tom"

,    

"Observer"

,   

NA

,
  

2

,     

"Mike"

,    

"Observer"

,   

NA

,
  

2

,  

"Rachael"

,    

"Observer"

,   

NA

,
  

2

,  

"Sydekea"

, 

"Scorekeeper"

,   

14

,
  

2

, 

"Gabriela"

,    

"Observer"

,   

NA

,
  

3

,  

"Derrick"

,    

"Observer"

,   

NA

,
  

3

,     

"Kara"

, 

"Scorekeeper"

,    

9

,
  

3

,    

"Emily"

,    

"Observer"

,   

NA

,
  

3

, 

"Danielle"

,    

"Observer"

,   

NA




)

)





# The values are inconsistently missing by position within the group




# Use .direction = "downup" to fill missing values in both directions




squirrels

 %>%
  

dplyr

::

group_by

(

group

)

 %>%
  fill

(

n_squirrels

, .direction 

=

 

"downup"

)

 %>%
  

dplyr

::

ungroup

(

)




#>

 

Source: 

local data table [12 x 4]


#>

 

Call:   

copy(`_DT10`)[, `:=`(n_squirrels = nafill(nafill(n_squirrels, 


#>

     "locf"), "nocb")), by = .(group)]


#>

 


#>

   group name    role        n_squirrels


#>

   

<dbl>

 

<chr>

   

<chr>

             

<dbl>




#>

 

1

     1 Sam     Observer              8


#>

 

2

     1 Mara    Scorekeeper           8


#>

 

3

     1 Jesse   Observer              8


#>

 

4

     1 Tom     Observer              8


#>

 

5

     2 Mike    Observer             14


#>

 

6

     2 Rachael Observer             14


#>

 

# … with 6 more rows




#>

 


#>

 

# Use as.data.table()/as.data.frame()/as_tibble() to access results





# Using `.direction = "updown"` accomplishes the same goal in this example